Co-writer and co-creator of the strip, Benito Cereno, despite clearly being a fictional persona I created to distance myself from full ownership of this comic, has, like a Gogol's nose, escaped into the real world. It was one thing when he was keeping a twitter account and writing articles for websites and having an extensive backlog of delightful comics to his name—but now he's appearing on podcasts.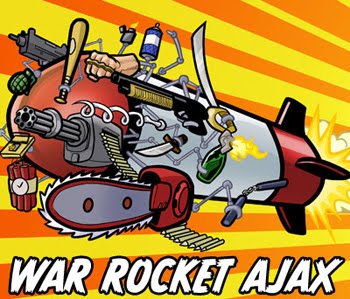 Namely, he's on top-tier comics podcast, War Rocket Ajax, where he talks about… well, I haven't had a chance to listen to it (I just learned about it, and right now the soundscape of the house is filled with Beyoncé, which the Lovely Wife is blasting to ward off pre-election anxiety). As far as I know, Benito spends the whole time spuriously claiming to have invented me as a nome d'arte.
Give it a listen, and let me know what you think, won't you?