The rocket Fran and Setka ride into space is an epicycle named The Almagest.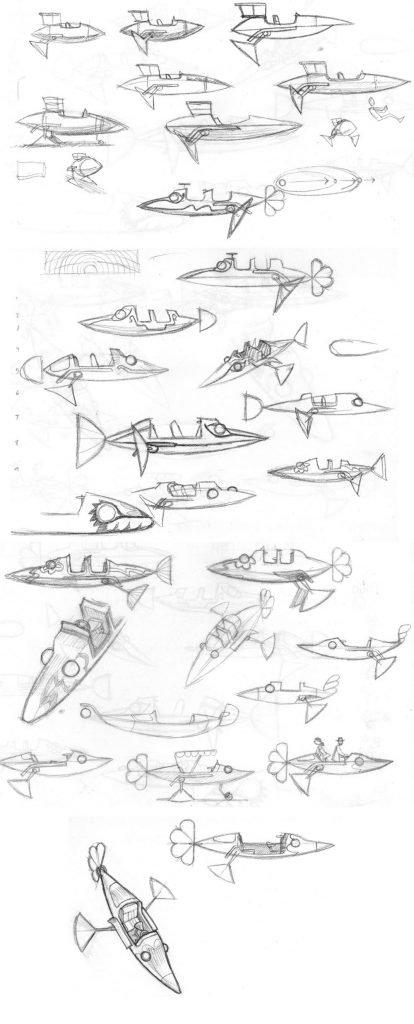 Looking back, I really like the more gondola-looking designs. Oh well. Roads not taken.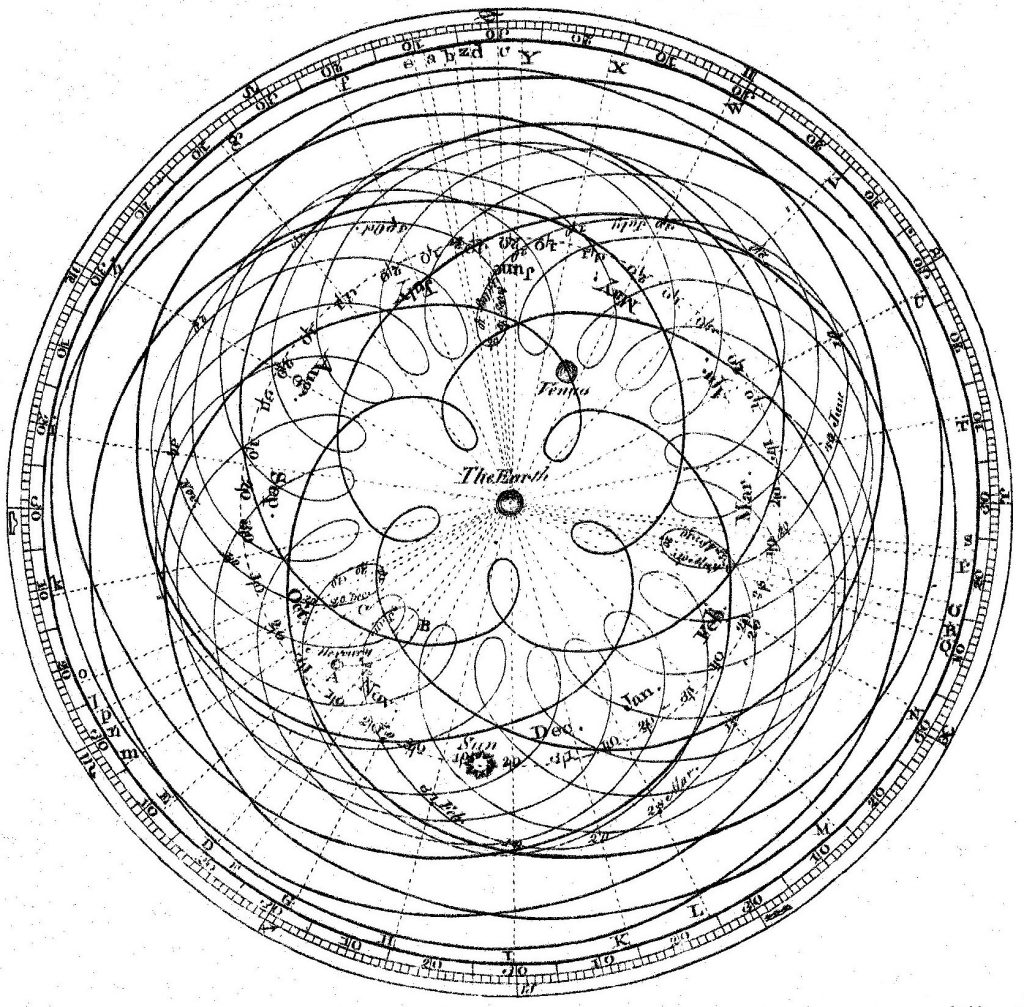 "Almagest" basically means "Greatest", by way of Greek filtered through Arabic into English. It's a superlative nickname attached to Claudius Ptolemy's Syntaxis Mathematica. Which, apparently, people really liked a lot.
Syntaxis Mathematica describes the motions and distances between the planets, and puts forth the geocentric model of the Solar System for which Ptolemy is still plenty famous.
"Epicycle" is a term from the treatise, describing planetary orbits.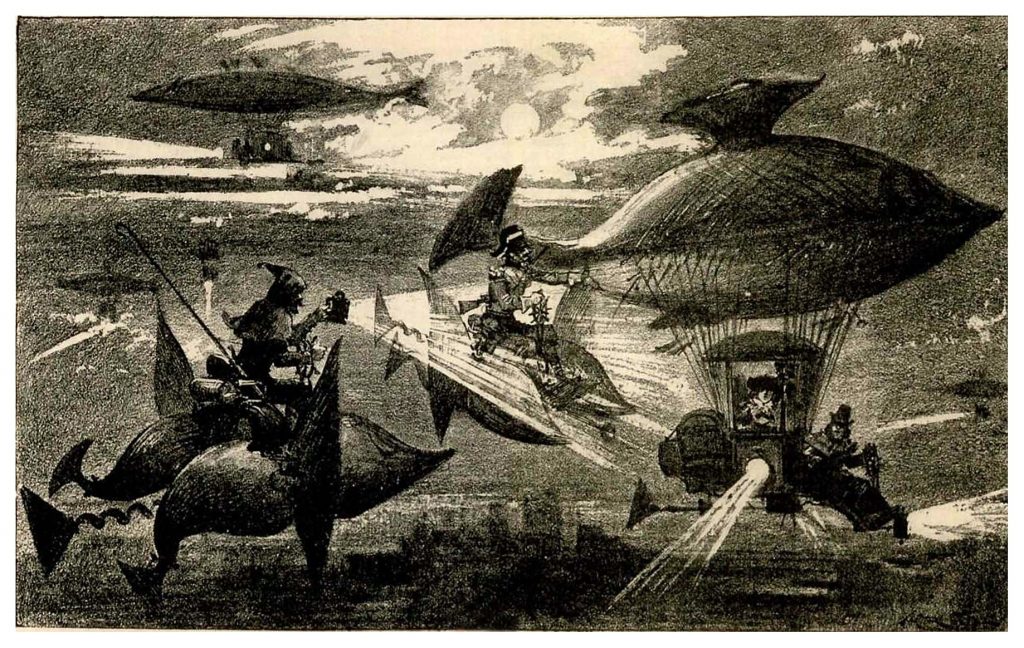 Fran and Setka's Almagest is inspired/blatantly ripped off from the aircraft designs of Albert Robida. If you have an affection for retro-futurism or steampunk or just amazing vintage illustrations, you are surely familiar with Robida's work. If you're not: Welcome to several hours of pleasurable browsing!